Introduction: D & D Mirco Brewery
Introduction: D & D Mirco Brewery
Yojoa-ED
Wed, 2010/11/03 - 07:15

You are always welcomed at the D & D Mirco Brewery / Bed 'n Breakfast
Please visit our website at http://ddbrewery.com to place your reservations.


Unique 1st Class Beverages Brewed Here on Site!
Plus a fine Honduran food selection to compliment your drink
- also ecotourism specials to various exciting local attractions -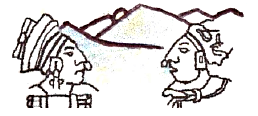 Honduras' First Micro Brewery!!
Come visit Honduras' first Micro Brewery.
Located near picturesque Lake Yojoa
in beautiful Central Honduras.
We offer the finest handcrafted Ales
& affordable accommodations in a
friendly and relaxing atmosphere.


Come and Enjoy!
Large Excellent Selection of Ales & Beer
Affordable & Clean Accommodations
Cabins / Rooms / Camping / Hammocks
Relaxing Bar & Restaurant
Beautiful Swimming Pool
Tourist Information
Money Exchange
Laundry Service
Book Exchange
Hot Showers